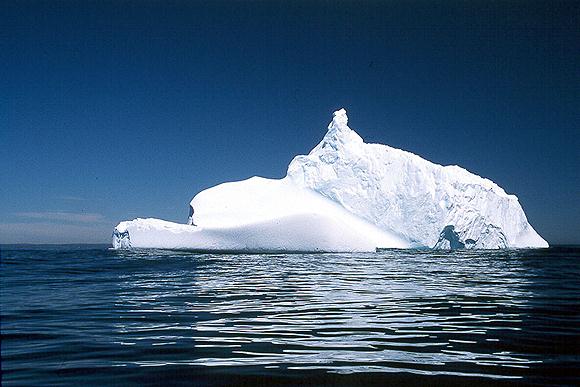 Our first iceberg - off the south east corner of Newfoundland near Cape Race.
The icebergs come down the east coast and then go out to sea, they don't come along the south coast. The next day we had thick fog so the boats without radar stayed close to those with radar.
There are lots of photos of icebergs on other pages!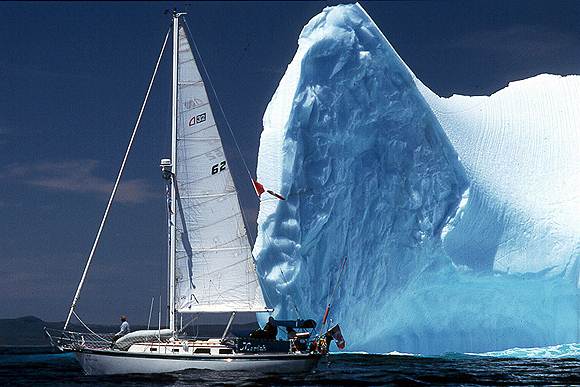 When the first iceberg was spotted the flotilla behaved like kids in a candy store. It was a beautiful day for photos and the whole flotilla sailed round and round the bergs taking shots of other boats. Some even launched dinghies .
This is our boat Meriah, we are not as close to the berg as it looks. There was no wind which is perhaps just as well considering there were so many boats milling about.