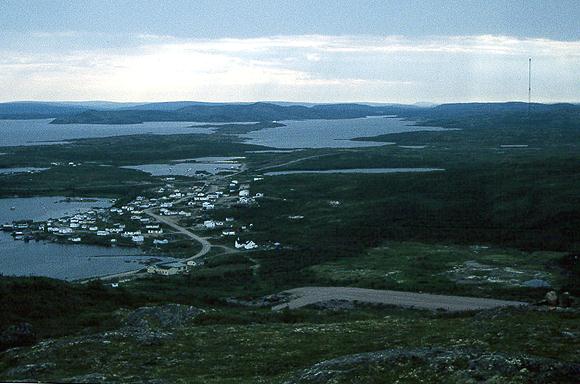 St Lewis appears as Fox Harbour on some charts.
The grey stripe in the foreground is the gravel airfield. There is a 12 month, daily air service to several communities on the Labrador coast as far north as Nain.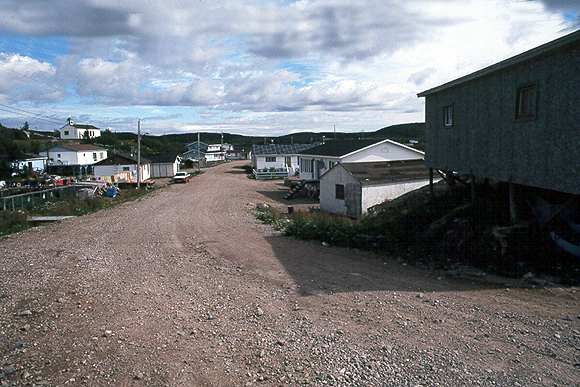 Main Street St Lewis. The road served just the local community
In 1999 it was announced that St Lewis was be joined to the new coastal road being built from Red Bay to Cartwright and into Quebec. Everyone I met was very excited at the news.
The road has now been built and I re-visited the town by road in 2010