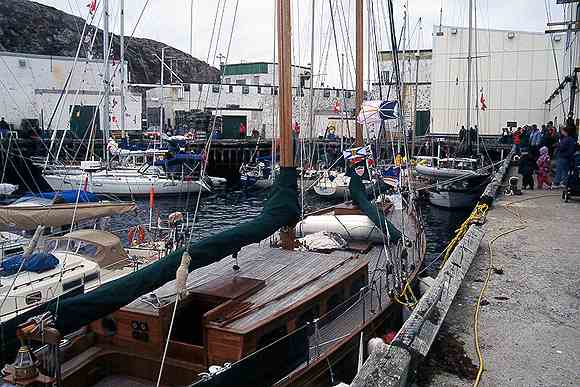 In most communities the flotilla made use of wharf space at the fish plant. There was sadly not much fishing boat activity. The wharves were always thronged with people looking at the boats.
In one community, an elderly man told me, with tears in his eyes, that he hadn't seen so many sail boats in the harbour since the days of the schooners.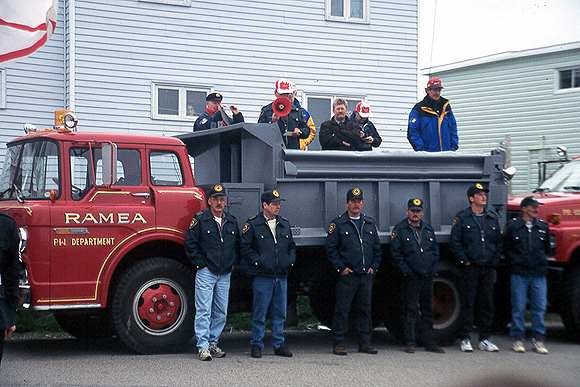 Ramea has few roads but here is the firetruck converted from a dump truck. It is being used as a platform for the welcoming speeches.
The school kids were given the day off for our arrival. In the evening we were invited to a show with songs and sketches written specially for the flotilla.