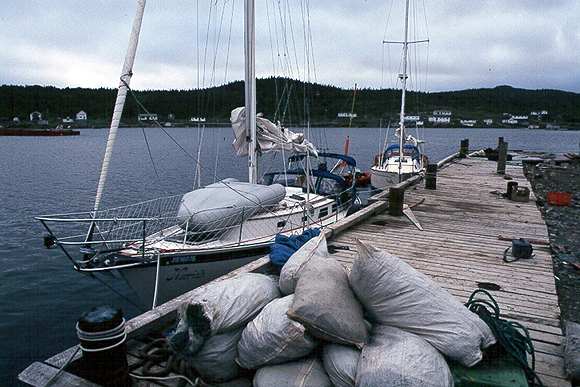 Not strictly in Notre Dame Bay, this is Seldom Come By on Fogo island.
I had the rare company of another sail boat.

Newfoundland place names are so evocative!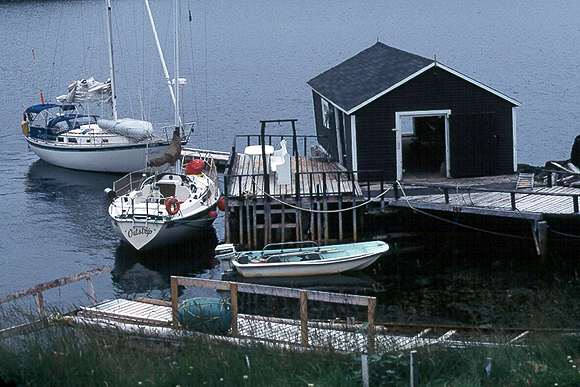 In 1998 Carl Knight was running this small marina at his summer home. There was a small floating dock, a couple of moorings and laundry/shower facilities.
Carl sailed that Edel 28 at the dock and he was a mine of information about sailing in the beautiful Bay of Exploits.
When I revisited Newfoundland by land in 2010 there was no sign of his little marina