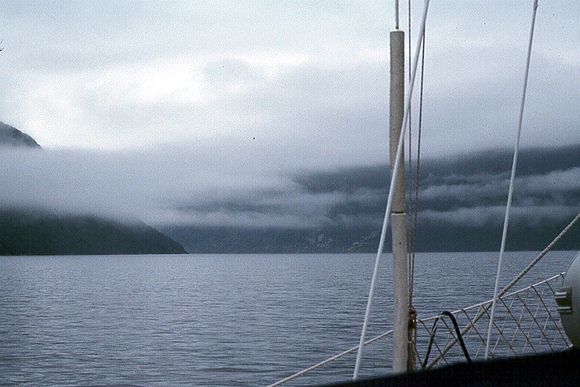 Great Cat Arm
This is a deep fiord on the east side of the northern peninsula. It was here I had my first experience of the "Blow Me Downs"
I was woken in the middle of night with the wind about 15 knots, gusting 45. The wind accelerates down the fiord and gusts far above the prevailing conditions.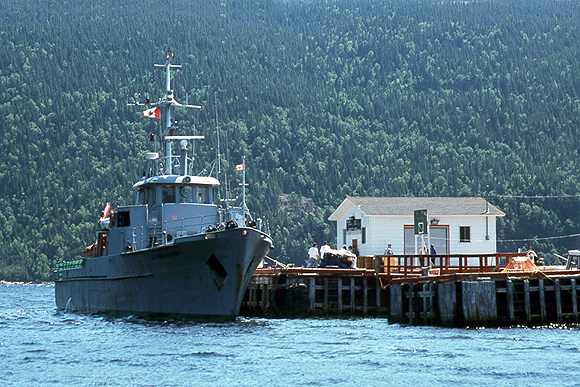 Harbour Deep
In 1998 there was a population of about 200 and this ferry was still operating. The community is now deserted.