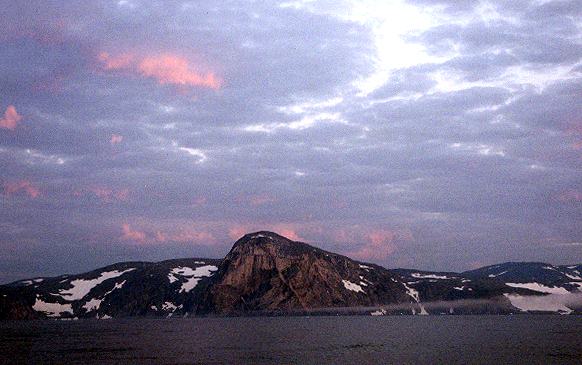 Cape Chidley as it appeared in the early morning after I completed the 3-4 day crossing from Nuuk Greenland in 2000. This is a challenging area to sail, with strong currents, high tides and sometimes sea ice as late as August.
You must follow the track carefully round North Star and Argo Islands.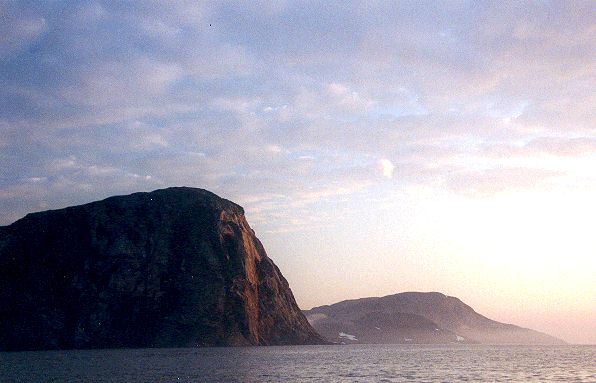 Cape Chidley is actually on Killinek Island separated from mainland Labrador by the McLelan Strait which has a fearsome reputation for strong tidal currents.
There is a good anchorage in the bight on the south side of Cape Labrador where there is an anchor symbol on chart 4773. No soundings on the chart but good depth all the way in.