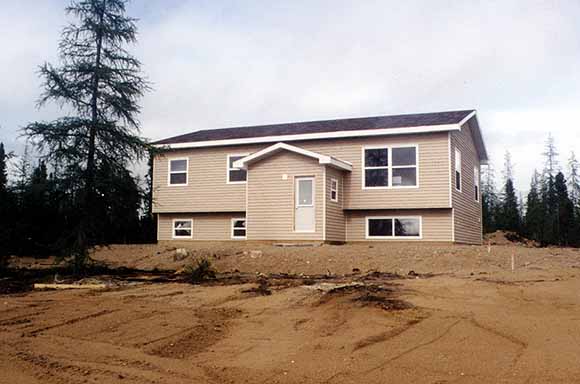 One of the over 100 houses being constructed for the 600 inhabitants who will be moving from the existing community of Davis Inlet in 2002
The total cost of the project is about $140m. Everything is being built from scratch including an airfield, sewage system , water supply, school, wharf, community building etc.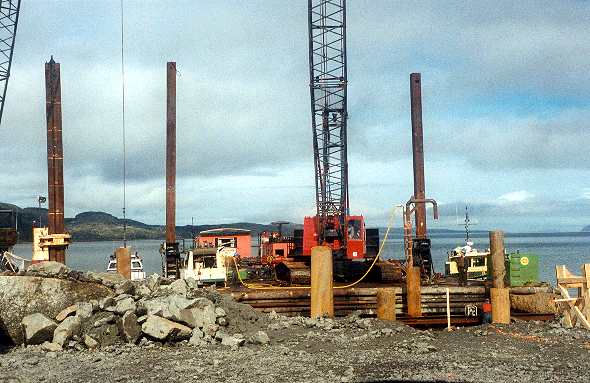 A new wharf is being constructed on the mainland opposite the island marked 7m on chart 5049, in the north entrance to Daniel Rattle.
Davis Inlet has a reputation as a place to be avoided by cruising sail boats due to vandalism by young people. I was once warned off by the RCMP. It remains to be seen whether the new community of Natuashish will be any friendlier.