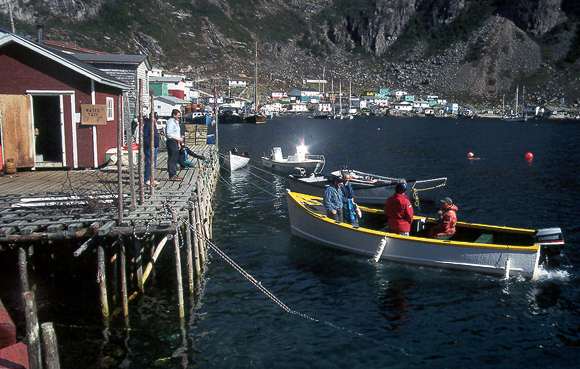 The locals had set up a water taxi service to and from the raft. You just had to call up on VHF.

It was quite a scramble up the wharf particularly at low tide.
Main street Francois. The flags are for our benefit. There are no cars, just a few ATV's like the one in the picture.
Every person in the town, even the babies had name tags on and they had locked up all the dogs so as not to annoy the visitors.
We were treated to a magnificent dinner in the school dining room served at three sittings because the room was so small.