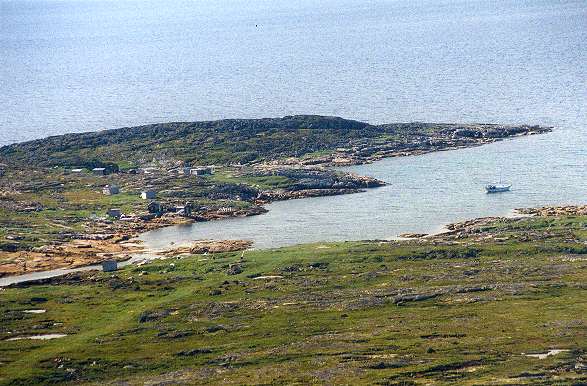 Cut Throat Harbour on the south side of the island is exposed to the south west but is a good anchorage otherwise.
There is a good detail on chart 5042.
In the left corner of the photo you can see the start of a road which runs up to the old radar site.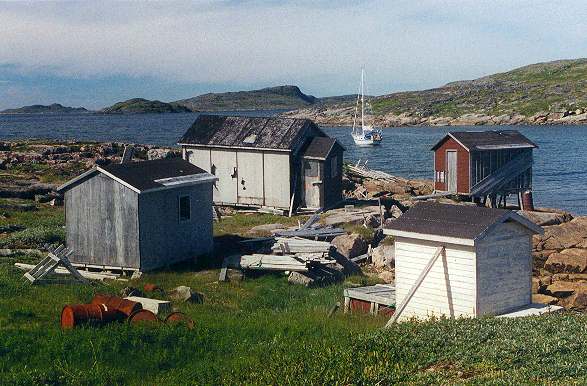 Another deserted community on the island.
This one was a summer fishing community only. No signs of a church or school.