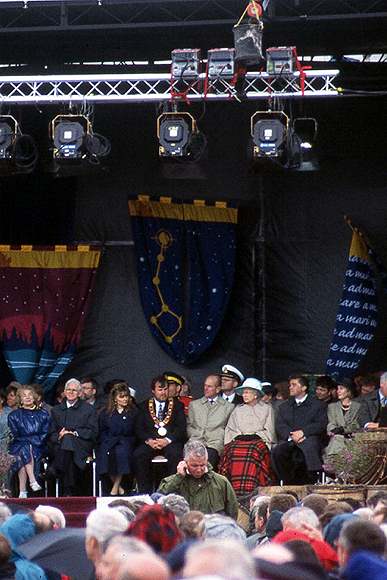 Yes, that's Queen Elizabeth and Prince Phillip on hand to greet the Matthew.
It was 4 degrees C and snowing which accounts for the rug over the queen's knees.
All the flotilla skippers had passes to the wharf where the Matthew landed but we decided to wear our foul weather gear instead of the required "afternoon dress"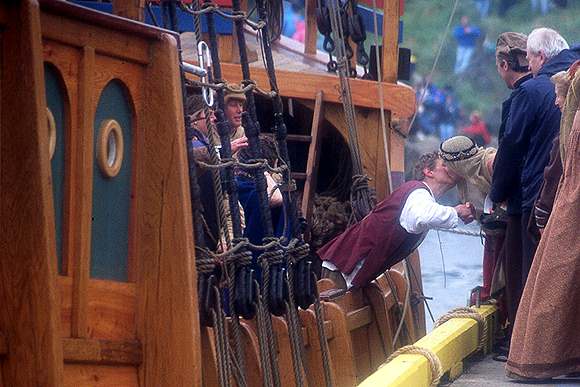 The moment of landing and a member of the crew kisses his sweetheart.

Unknown to the crew, the organizers had flown their families to Bonavista and everyone was dressed in 15th century clothes.