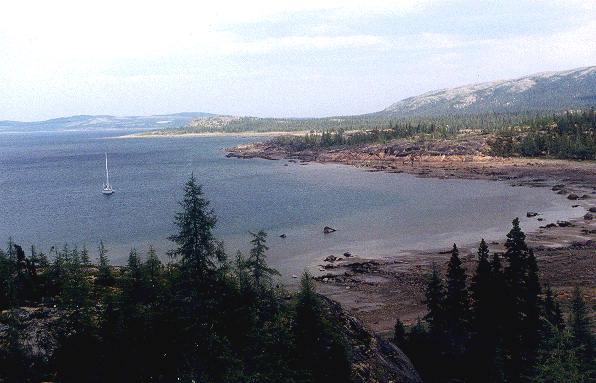 I have my friend Chris in Groais II to thank for telling me about this spot. It is east of Cape Kiglapait, near the head of Tessiujak Bay. Use chart 4763. Depths are OK through Avakutak Bay but keep clear of Sutton Island There is a shoal sticking out from the headland just past the one building marked on the chart west of Sutton Island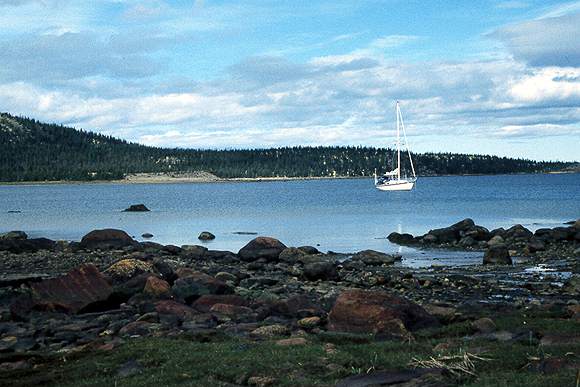 The anchorage is in the bay immediately north of a narrow peninsula. The river mouth to the south of the peninsula is shoal.
It is unusual for this far north with a sand beach, grass and trees - a beautiful spot.