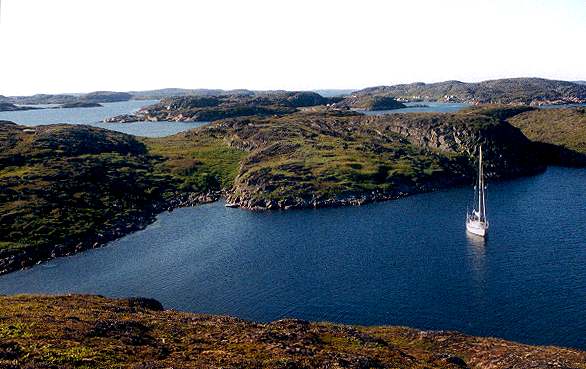 This is a tight anchorage in the bight on the east side of American Island. Room for only two boats but there is depth to swing right up to the shore.
In the background is the deserted community of Seal Island.
The detail on chart 4702 provides good detail of this area.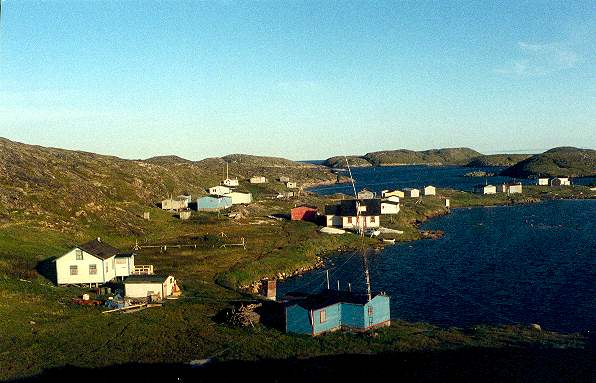 Seal Island looking south towards American Tickle.
There is a good anchorage and a wharf in the bay on the south side of Seal Island. Keep to port to avoid the two submerged rocks shown 4702. "The Harbour" on the NW side is shoal.