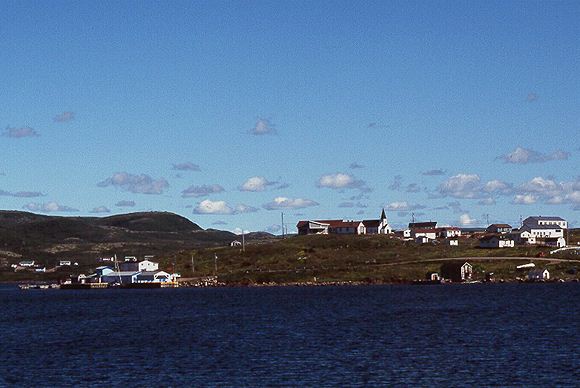 Red Bay has a thriving tourist industry due to the Basque whaling site. This used to the northern end of the coastal road before it was extended to Cartwright and into Quebec.
The wharf on the left is exposed to the SW and is very bouncy in even a moderate wind. An alternative is to anchor NW of Penney Island in The Basin or in nearby Western Arm.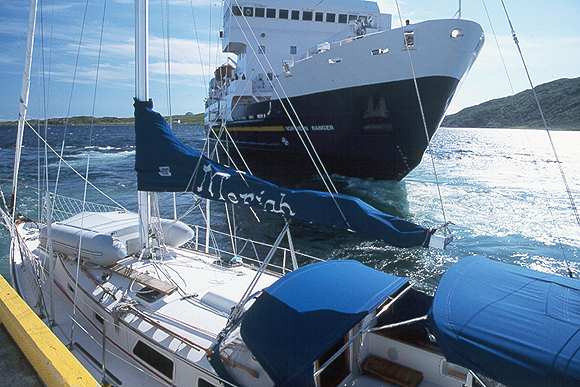 Northern Ranger coastal ferry.
It looked like she was going to raft on Meriah but I had checked with the locals and there was room for both of us.
The ferry still serves Labrador communities as far north as Nain.