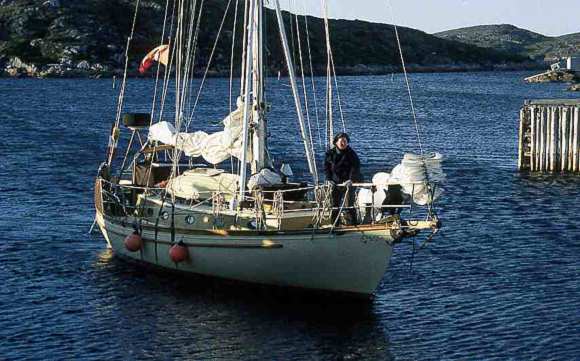 This is Chris and Anni on Groais II, a home built 38ft cutter. They have sailed her round the world and have cruised extensively along the Labrador coast.
They also run a ski club in Nova Scotia. Visit their web site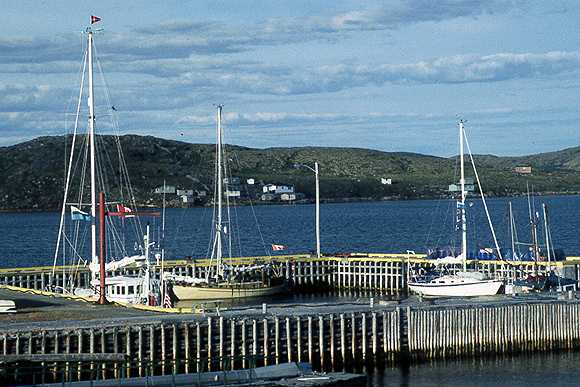 Three cruising boats and a fishing boat together. I doubt the harbour has seen so many boats for a few years.
The blue barrels on the wharf are full of melted iceberg water. Apparently there is a market for iceberg water down south.