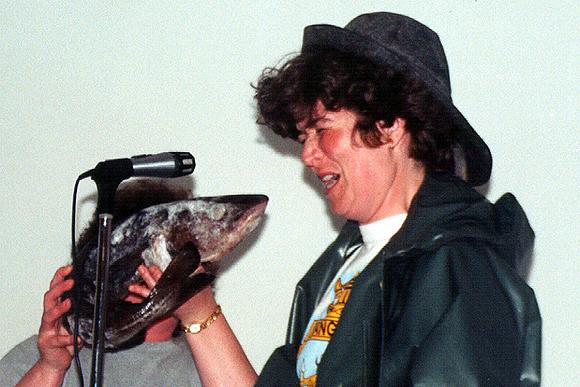 This is a part of the "Screeching In" ceremony inflicted on all people visiting Newfoundland for the first time. The oilskins are mandatory, as is knocking back a glass of Screech.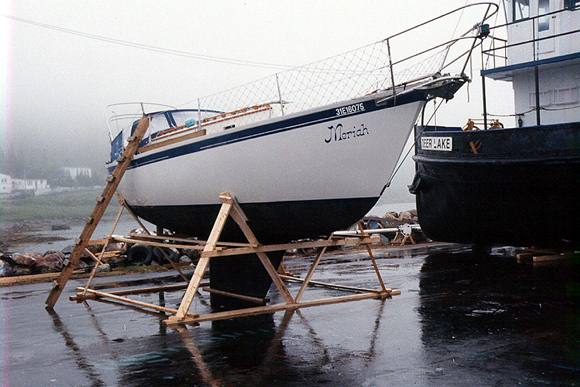 Meriah was hauled out at Fermeuse for the winter of 1997/98. This is a marine service center with a 150 ton travel lift. There was no real security but none is needed - this is Newfoundland.
We rented a boom truck to remove the mast, the cradle is made out of 2X6 lumber.
There are several other marine centers round Newfoundland and Labrador so haul out is possible all over the Province.