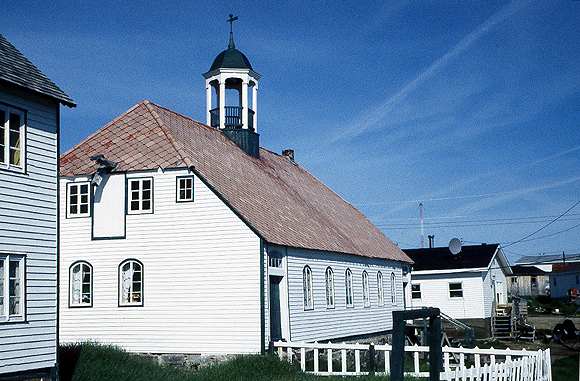 This is the Moravian Mission established in 1871 and still in use. The building is well preserved. Well worth a visit to learn about a fascinating aspect of Labrador's history.
You can have a guided tour by asking at the town office. In 1999 they are in the process of establishing items in a museum.
Apparently a brass band used to play in the cupola on top of the building!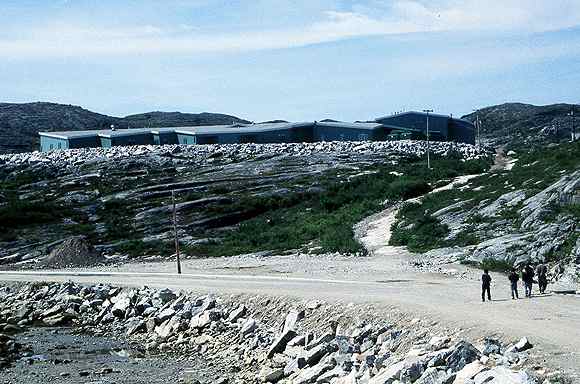 A brand new school finished in 1998.
I asked about the ratio of Inuit to "settlers' and was given figures from 50% to 90%. Many of the people don't look Inuit but have enough Inuit blood to claim status.