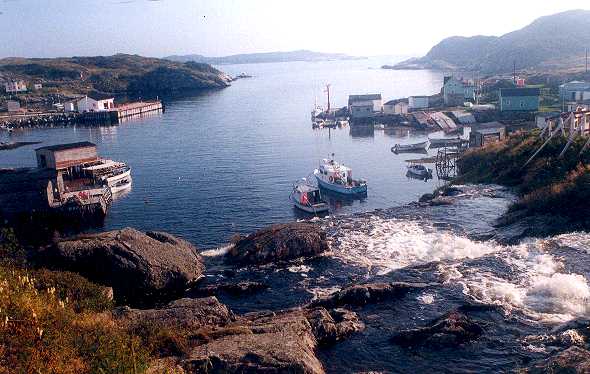 I visited Grand Bruit (pronounced Grand Brit) with my daughter in September 2000 during a side trip along the Newfoundland south coast from Sydney Nova Scotia. The town is now unoccupied and the population have been resettled.
When we visited it seemed to be one of the prettiest and best kept outports in the whole of Newfoundland.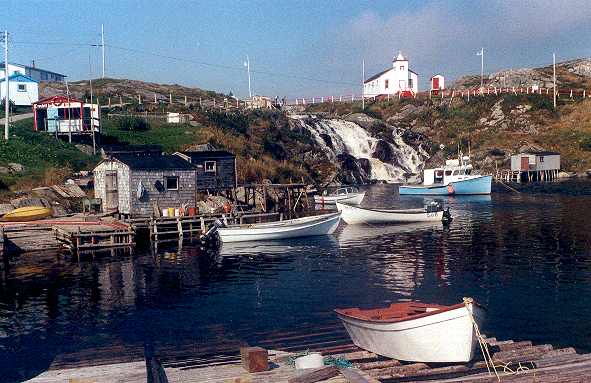 The town is split by this waterfall and there is a series of lakes above the falls. Good walking around here.
The population was about 40 which doubled in the summer. Grand Bruit is unusual in that there are a number of summer residents from outside Newfoundland.